FREE Diapers, Wipes and More By The Honest Company
EveryDay Happy is giving you the chance to try 3 FREE Trials of the Honest Company's Family Care Kits.
These premium  products are hypoallergenic, eco-friendly and toxin-free. All you have to do is pay the $5.95 shipping fee. Shipping is the same regardless if you order 1 trial or all 3 (so try them all!). 
The Everyday Happy Trials Include:
–Family Care Kit: Diaper Care Cream, Shampoo & Body Wash, Hand Soap Liquid, Laundry Detergent, Face & Body Lotion (Sample Sizes)
–Diaper Care Kit: Diapers (7 COUNT). WIPES (10 COUNT)
–Wellness Care Kit: Multivitamins and Omega 3s
How to Get Your Free Trials:
-Visit EverydayHappy.com
-Sign up with your email and create a password
-Select all three trials (shipping price is the same regardless of ordering 1 or all 3)
-Enter Shipping and Payment info for $5.95 shipping fee. (There may be a small additional charge in various locations in the US , Extended area service up to $2.53)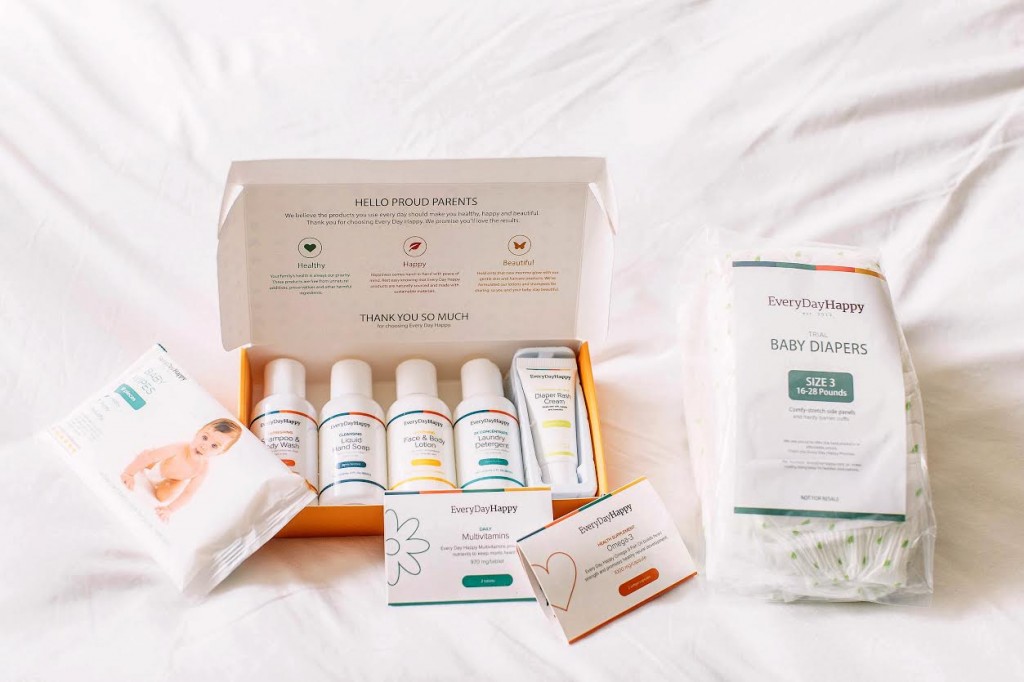 KEEP IN MIND: This program automatically enrolls you into receiving future, full priced subscriptions. You can opt to cancel your membership within 7 days of receiving your free trial products. 
Image by www.whatsupfagans.com.